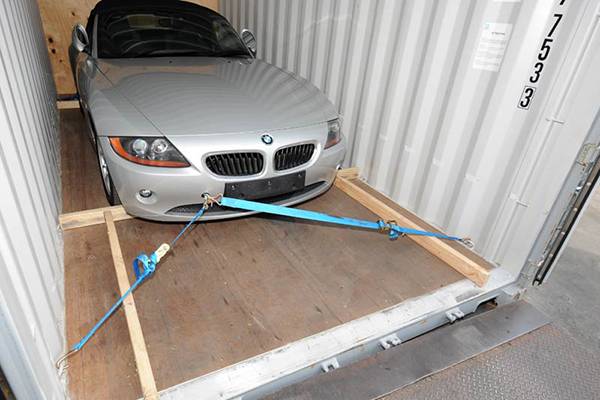 Are you moving across country and unsure about how to get your car to your new home? A brief internet search will show you that you have no shortage of options. Here are the main ones and the pros and cons of each.

Drive yourself
Pros: Even after tallying up all the costs associated with driving across country (gas, tolls, accommodation, food in restaurant) it is still cheaper to drive your own vehicle across country than hire a shipping company to do it for you. You also are spared the hassle of researching shipping companies. If you like road trips, then the drive can be an excuse to visit some interesting places on the way. Another benefit is that you will be able to pack your car with belongings that couldn't go in the moving truck.

Cons: Driving is tiresome and boring, and it can be nerve wracking when you've got a car packed with kids and pets. You've also got to deal with eating bad fast food for meals, planning the route, and finding accommodation on the way.

Hire an auto transport company
Pros: A reliable auto transport company will take care of all of the details of getting your car from point A to point B. You can simply fly to your new city and start getting settled in your new home.
Cons: The main downside of this option is that it can be pricey. Not only do you have to pay for their costs, but you also have to pay for airline tickets (or whatever way you plan on getting yourself to the new city). Once you arrive, you will still have a few days until your car arrives, so you will have to manage without a vehicle during this time.

Sell your car and buy another one
Pros: If your car is older and paid off, then it might make most sense to just sell it and buy another when you arrive. This can end up being a lot cheaper because you skip all the gas and toll expenses. Plus, you don't have to worry about the car breaking down along the way.
Cons: Selling a car is stressful – especially when you are doing it on a deadline! You may be forced to take a much lower price than what your car is worth. Once you arrive to the destination, you will be without a vehicle for a while until you can find a suitable one. You will already have a million things to do with the move, so the selling/buying process can just add to the stress.